For many club members, Open Water Swimming (OWS) is the highlight of our training calendar. We are very lucky to have access to the amazing facilities at the Otley Sailing Club, which is the same venue as used by the British elite squad and athletes such as Jonny & Alistair Brownlee.
Our OWS season typically runs from mid-May to mid-September and we hold sessions from 19:00-20:00 on Tuesdays & 8:00-9:00 on Saturdays. Exact dates are determined by the water temperature (min 12 deg) and daylight hours.
Visit our Open Water Swimming page where you'll find answers to any questions you may have about open water swimming with LBT. It includes everything you need to know to get the maximum benefit and enjoyment from each and every session.
We use a number of different pools around Leeds and Bradford for our pool based training. All our sessions are led by qualified coaches and typically last 1 hour. Swimmers divide into separate lanes based on their skill & experience – from novice to elite.
The sessions include a quick briefing, a warm-up, the prepared set and cool down. The training programmes created by our coaches run over a number of weeks and focus on different areas of technique – breathing, catch & pull, kick, speed, endurance etc. There are even occasional recovery weeks!
Check the Regular Schedule to see our current selection of sessions. Booking will close a three hours ahead of the session, unless mentioned on the specific booking page.
What to Bring:
Membership card

Swim suit

Swim hat

Googles

Pull buoy

Flippers

Towel
Basic skills: We do welcome novice swimmers but for most sessions and for the benefit of all attendees you should be able to swim 100m (4 lengths) of front crawl in under 3.0 mins.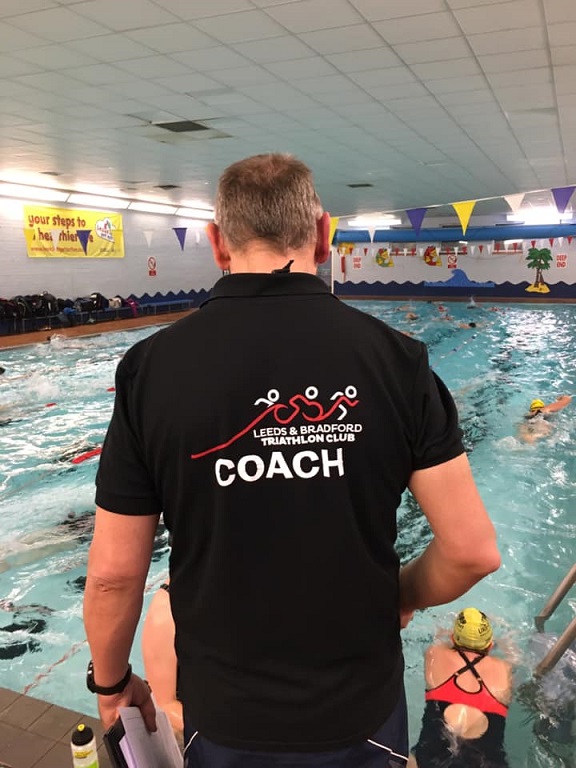 Swim Analysis
We also offer a few swim analysis sessions during the year. These are done on a one-to-one basis with video recording and a personalised action plan. Keep your eye on the calendar, Facebook and LBT emails to find out when the next analysis sessions are.