Time Trials & Hill Climbs
Time Trials
We hold a number of TT events each year so that our members can test their skills on fast and flat courses.
We regularly use the official Cycling Time Trails "V212" course, which is a 10 mile route, just south of Boroughbridge.
Course Description
The CTT V212 course is very straightforward. Start approx 3.5 miles south of Boroughbridge in entrance to A168 from old A1 (now a long lay-by) at a point approx 1 yard before "Clearway" sign. Turn left on to A168 and proceed to Walshford roundabout (4.72 miles). Encircle roundabout and retrace along A168 to Arkendale Road, to finish adjacent to central bollard at a red paint mark.
We also use the 25 mile V235 course on the A168 near Thirsk.
For more details go to the Cycling Time Trials website, and then check the club Calendar to see when our next Time Trail is.
Hill Climbs
Our Hill Climb events take place at the ever popular Norwood Edge and the simple aim is to ride from the bottom of the hill to the top as fast as you can!
Norwood Edge Climb
Location: 7 miles north of Otley
Distance – 1.2 miles
Average gradient: 9%
Max gradient: 16%
Height gain – 571ft (174m)
Norwood Edge is a tough 1.2 mile hill climb from north of Otley towards Pateley Bridge. It is hardest at the bottom, with a max gradient of 16%, it then ascends at a more gradual gradient around a couple of hairpins before cresting at the top of the moors. It is a difficult climb to pace well. You need to go hard at the bottom because it is the steepest part, but if you give everything at the steep section, you will suffer on the remainder of the climb.
For more course information go to the CyclingUphill website, and then check the club Calendar to see when our next hill climb is.
Virtual Turbo
We run weekly Turbo sessions from September to May. They are held via Zoom, last for an hour and are either led by one of our coaches or based on one of their pre-planned turbo sets. Occasionally, there will be an optional 'brick' session (bike and run).
You can book a place and you will be emailed the Zoom meeting link and password ahead of the session.
What you'll need:
Smart trainer, turbo trainer or spin bike.
Laptop, tablet or phone with Wi-Fi, camera and microphone.
Ideally, a cadence sensor and/or heart rate monitor or bike computer
Towel and drink
A fan on warmer days
Running shoes for the 'brick' sessions.
We have few turbo trainers that you can borrow if you don't yet have your own. Please email club.secretary@lbt.org.uk to see if there are any currently available.
Zwift Club
"Zwift is an app for cyclists, runners, and triathletes that makes indoor training fun. Zwift blends the fun of video games with the intensity of serious training, helping you get faster".
What you'll need:
A Zwift subscription, you can try their 7 day free trial.
Zwift works best on a smart trainer but can be used with a standard turbo trainer with speed & cadence sensors.
Laptop, tablet or phone with Wi-Fi.
Here's a guide to what else you might need Get Zwifting.
For more information about the LBT Zwift Club please check the Leeds and Bradford Tri Club Members Group (private) on Facebook.
Bike Skills & Maintenance
Bike Handling Skills
Typically triathletes recognise that spending time working on their swimming technique is important and will be rewarded with increased efficiency and faster times. If you believe this to be true then shouldn't the same be the case for bike and transition skills?
We offer occasional bike handling skills sessions at The Brownlee Centre. They are an opportunity to build confidence and improve your cornering, dead turns, descending, climbing, braking and dismounting all on a closed road traffic free track. Once mastered you can expect to save anything from 30 seconds to several minutes in every race you do. Even at the lower end that can mean a significant improvement in your race positions. You'll also get the satisfaction of outperforming the majority of your competitors and making them work harder to keep up.
Keep your eye on the Calendar, Facebook and LBT emails to find out when the next sessions are.
Bike Maintenance
We also offer occasional basic bike maintenance sessions. Covering all basic aspects of bicycle maintenance and repair from brakes, tyres & gears. All the essentials to help you make sure you and your bike are safe and ready to ride, or to get you going again should anything happen.
Keep your eye on the Calendar, Facebook and LBT emails to find out when & where the next sessions are.
Social Rides, aka Ham 'n Eggs
Our social rides take place roughly once a month in the off-season. They are normally about 40 miles and have at least one café and/or pub stop. When needed we split into smaller groups to suit the speed & experience of the riders. Everyone rides at their own risk and needs to ensure their bikes are roadworthy and that they are wearing a helmet and appropriate cycling gear.
These rides are a great way to meet your fellow club members and no one will be left behind. If you want to know why they are called "Ham 'n Eggs" you'll just have to come along.
Keep your eye on the Calendar, Facebook and LBT emails to find out when & when the next rides are.
Cycling Weekends
Each Spring & Autumn we have a LBT Cycling Weekend. We go to a different location each time, such as the Peak District, the Yorkshire Dales or the North York Moors, in search of some wonderful cycling.
We base ourselves in a youth hostel and our master planner leads us on some amazing routes with uphill climbs, downhill recoveries, flat terrain, smooth tarmac and quiet roads, not forgetting lunch, café and ice cream stops. We all then gather in a local pub for the evening. As you can probably work out these weekends are more social than serious cycling but there's also chance to test yourself on some ups, downs and flats.
Keep your eye on the Calendar, Facebook and LBT emails to find out when & where the next cycling weekend will be.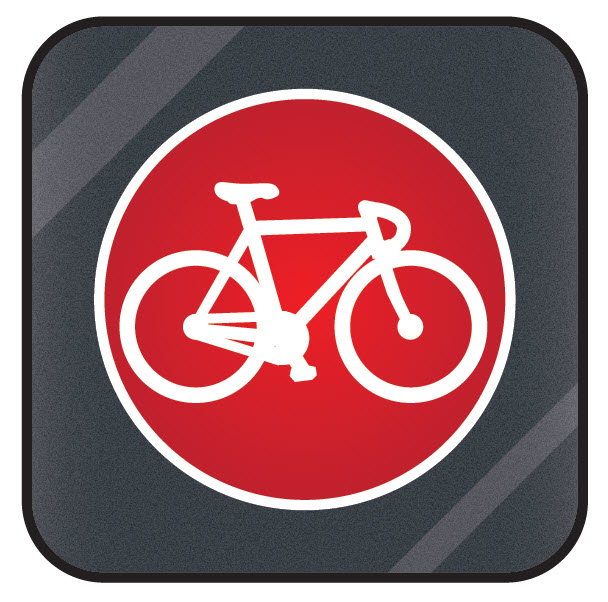 Sharing the Roads
Cyclists are among the most vulnerable road users, along with others who are not in a vehicle – such as horse riders, runners and walkers.
Positive interaction between all road users is key to making sure that everyone who uses the road understands each other's needs and fosters a spirit of cooperation and mutual respect.
BTF have some Top Tips for building positive interaction with other road users, consider them the next time you're out on the road either training or competing.